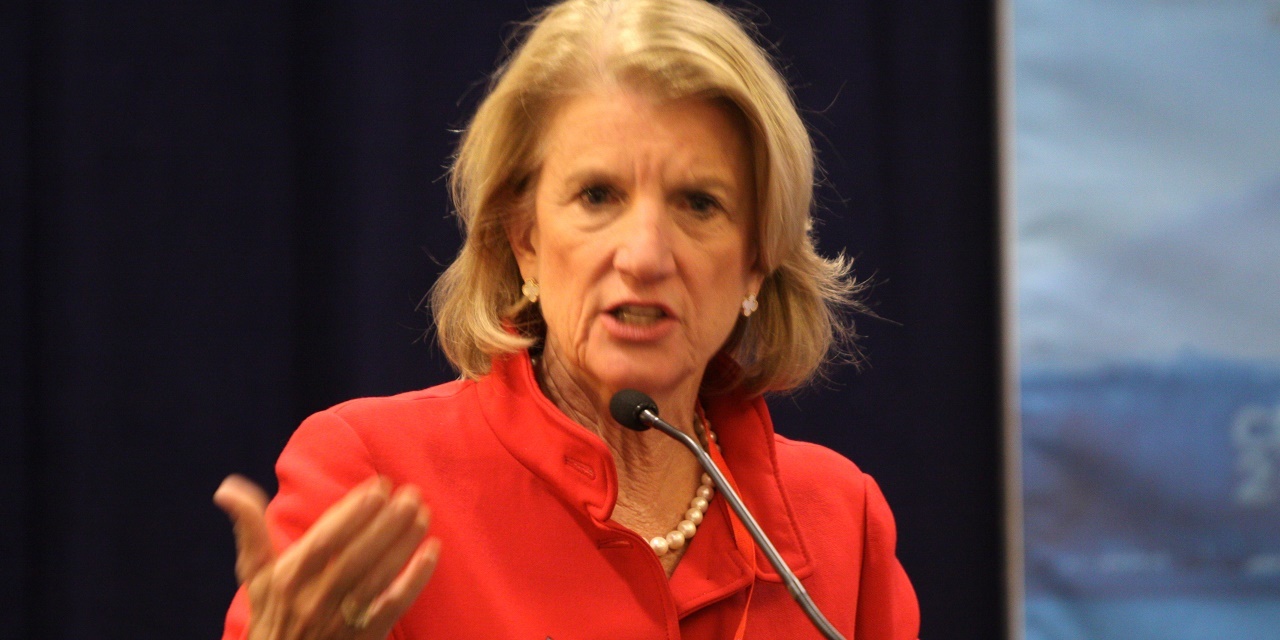 WASHINGTON – Congress again is pushing the Environmental Protection Agency to set a maximum contaminant level for PFAS, with a Republican senator emerging as a driving force.
The U.S. Senate's Environment and Public Works Committee recently passed a bill out of committee unanimously that would require the EPA to set the maximum contaminant level (MCL) on per – and polyfluoroalkyl substances. Sen. Shelley Moore Capito (R-W.Va.) has "extensively" encouraged the EPA to set such standards.
The EPA currently has an advisory level of 70 parts per trillion, but that isn't a requirement. Several states have set their own standards well below 70 ppt, then hired private lawyers on contingency fees to file lawsuits.
Last year, it was Republicans in the Senate who stopped Democrats from having PFAS classified as a "hazardous substance" under the federal Superfund law, which would have opened countless businesses to lawsuits.
Capito's EPW committee marked up the Drinking Water Infrastructure Act of 2020 earlier this month. It includes about $2.5 billion in federal reauthorizations, including programs under the Safe Drinking Water Act to provide resources and technical assistance to communities to help meet drinking water needs.
It also includes the requirement to set the maximum contaminant levels on PFAS.
"In recent years, a growing body of science has shown the harmful effects certain PFAS pollutants can have on individuals with prolonged exposure to them, and it's important that we do what we can to address that risk — especially in the drinking water our communities rely on," Capito said in a statement provided to The West Virginia Record. "By requiring EPA to set a national drinking water standard for PFAS, we can ensure West Virginians and others can have faith in their access to safe, clean drinking water and help protect the health and well-being of Americans across the country."
Capito's office confirmed the MCL timeline in the legislation is Capito's language with Sen. Kirsten Gillibrand (D-N.Y.).
Capito is the chairwoman of the EPW Transportation and Infrastructure subcommittee. She talked about the Drinking Water Infrastructure Act of 2020 during a May 6 hearing.
"Importantly, it includes legislation I co-sponsored with Sen Gillibrand that mandates the EPA establish a drinking water standard for two legacy compounds (PFO and PFAS), which have been shown to cause health problems in communities across the country and in my state particularly," Capito said. "This legislation also authorizes funding to address the presence of PFAS and other contaminants in drinking water through the purchase of filtration systems."
Capito's office said the legislation she co-authored "builds on the bipartisan success of the America's Water Infrastructure Act of 2018," which President Donald Trump signed after it passed the Senate on a 99-1 vote.
"Today's markup was an important step in getting communities across the country the support they need to meet their water demands," Capito said in a May 6 press release about the America's Water Infrastructure Act of 2020 and the Drinking Water Infrastructure Act of 2020. "Water infrastructure investment benefits the public health and economic success of our state.
"Through my chairmanship, I was able to ensure that the particular needs of our region were addressed by securing $120 million for drinking water and wastewater investments specifically in central Appalachia.
"The bill also supports rehabilitation of our inland waterway infrastructure, such as locks and dams, and improvements to flood control projects. I've made sure to look out for smaller water systems, like many in southern West Virginia, by creating a new grant program that responds to their unique needs. …
"I'm looking forward to moving forward and getting these water infrastructure resources to communities that need them."
PFAS was used in firefighting foam and consumer products like non-stick cookware and waterproof clothing. They have been dubbed "forever chemicals" because they don't leave the human body once they make it in.
Research provided by a PFOA settlement earlier this century drew links to six diseases like kidney and testicular cancer, but many consider those results far from a complete study.
A member of President Trump's EPA transition team told Legal Newsline that "The epidemiology is awful."
The movie "Dark Waters, " which was released in November, told the story of attorney Robert Bilott, who was a corporate defense attorney who ended up filing lawsuits against DuPont for leaking an alleged cancer-causing chemical called perfluorooctanoic acid, also known as C8, a PFAS into water near its Washington Works plant that produces Teflon in Wood County.