State Sen. Eric Tarr (R-Putnam) worries that the economic impact of the Coronavirus pandemic ultimately may be more devastating than the disease itself, especially for small business owners like him who are likely to be targeted with dubious liability claims filed by trial attorneys seeking to profit from the crisis.
"The way trial lawyers go after businesses is scary," Tarr told The West Virginia Record. "They'll play the odds with these cases. They find somebody to file a lawsuit, then it's a fishing game for them. They send out a letter to small businesses as a notice of intent to file a lawsuit. They ask for your insurance company and your attorney.
"So, the business then has to notify the insurance company to tell them [they] had an attorney reach out to them. The business then has to go through a discovery process. At this point, there is little expense in time or money for the attorney. But the business has to go through a discovery process. It takes time away from the business. But, it's just a waiting game for the attorney. It's what they bank on.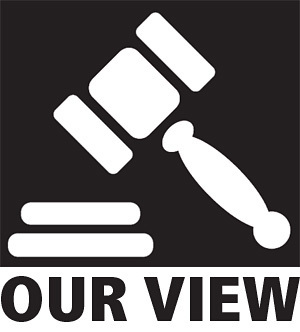 "The threat of a lawsuit puts stress on the small business owner. A lot of small businesses barely make it as is. But, with this Coronavirus and all of the government economic restrictions related to it, this is really going to limit their capacity or shut them down."
Tarr says "government rhetoric and executive actions" have hampered the operations of businesses that took years to build. "Now, they're going to have fewer clients," he laments. "The effects of this pandemic don't just magically go away when the restrictions are lifted."
Tarr says public officials overreacted to the crisis, and took too long make corrections.
Tarr recommends legislation restricting the scope of virus-related liability claims. "There's a whole waterfall of harm coming on this," he warns, "if we don't limit liability on small business owners in West Virginia."
It's time to stop panicking and do what we can to minimize the economic fallout.